Vinyl Windows Enhance a Modern Landmark in an Artisan Community
El Paso, Texas is recognized as a thriving urban arts community. The city needed a new mixed-use residential complex that exuded a distinct artistic flair and would offer an affordable haven for local El Paso artists to reside, thus transforming into a Modern Landmark with the expertise of Nelson Glass.
An Artistic Design
The city was looking for a fresh, new look in their community, to build the neighborhood into a cultural hub. The owner wanted to provide livable, affordable housing opportunities to inspire artists to develop their craft while contributing to the cities growth.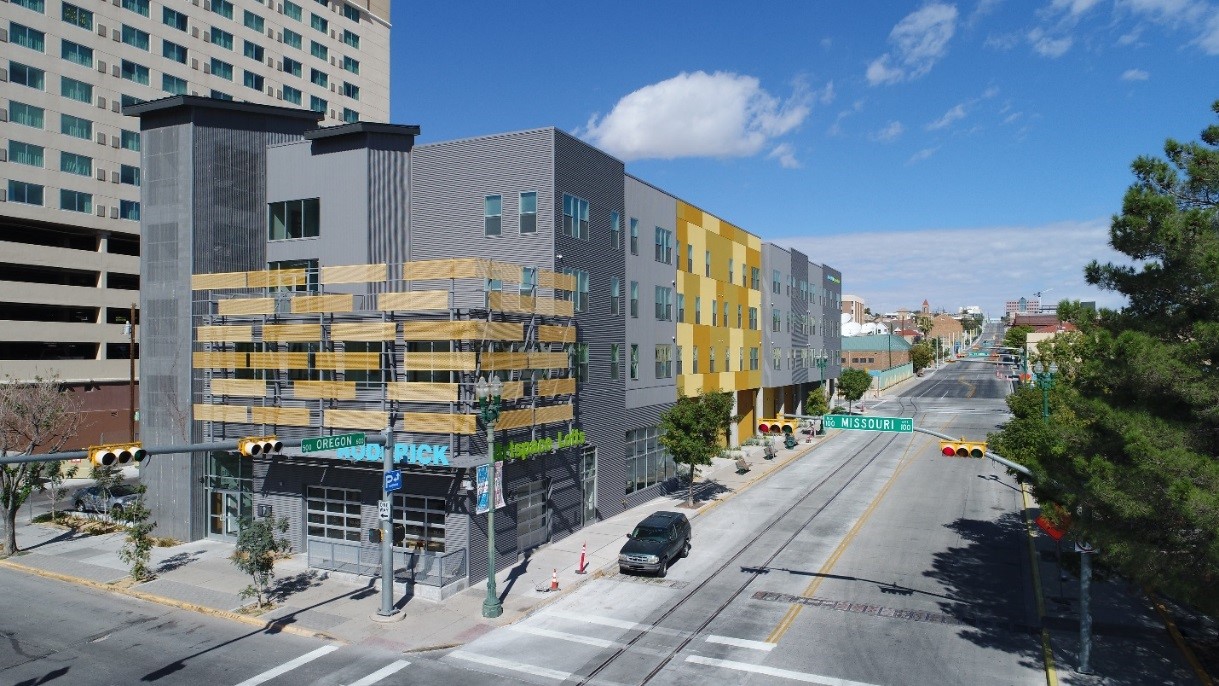 A Modern Industrial Look
HHL Architects partnered up with Artspace Projects, Inc. (a non-profit organization that develops arts facilities) to make this dream a reality.
The idea was to create a unique and modern industrial look using corrugated and perforated metals, alongside a golden colored stucco exterior in a repeating square pattern. They also added perforated metal screens over the main entry to provide shade for a shared community room. Blue and green neon paint applied beneath the exit stairs create a beautiful glow at night.
The building incorporated very simple, conventional, and affordable materials, to convey a contemporary feeling. The building fits seamlessly into the new, modern vernacular that is El Paso.
Style Line® Series Vinyl Windows
Using large, Style Line Series, vinyl windows in the apartment units and common areas, was essential. The clean-lines and spacious glass area provide ample daylight for the artisan occupants to work and create, and smooth gliding operation makes them easy to use. They were also affordable and fit within the project budget.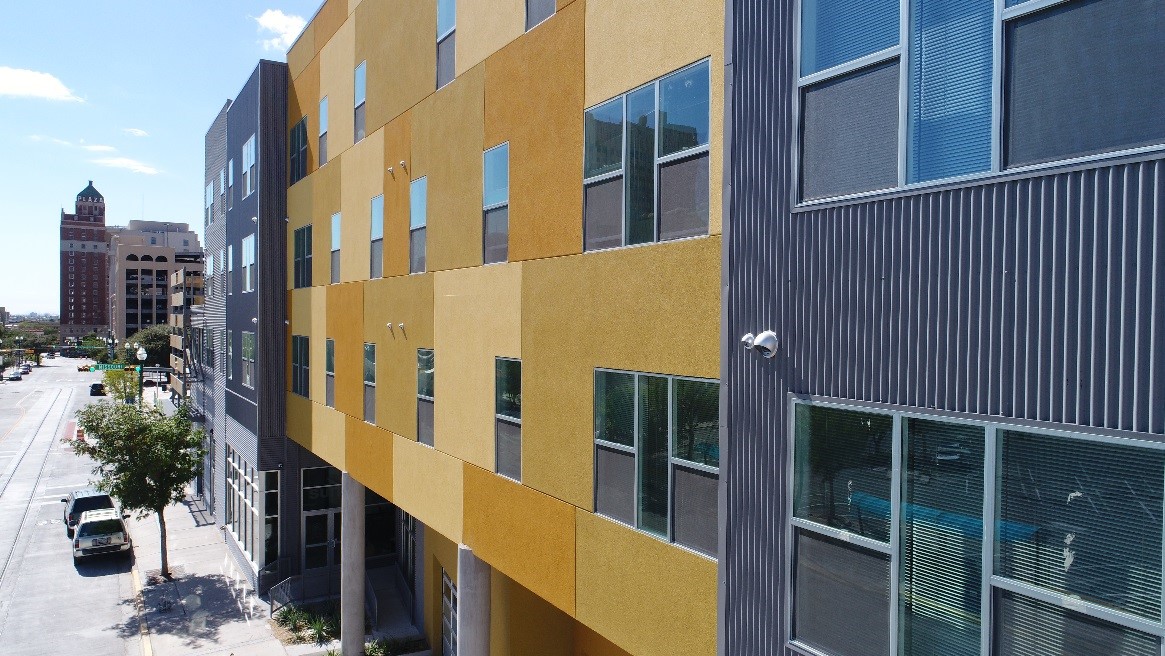 The building is comprised of four stories with a total of fifty-one loft apartments. There are one, two, and three-bedroom layouts available, each with tall ceilings and concrete floors. The corridors are painted in bright colors and illuminated with float fluorescent stick lighting.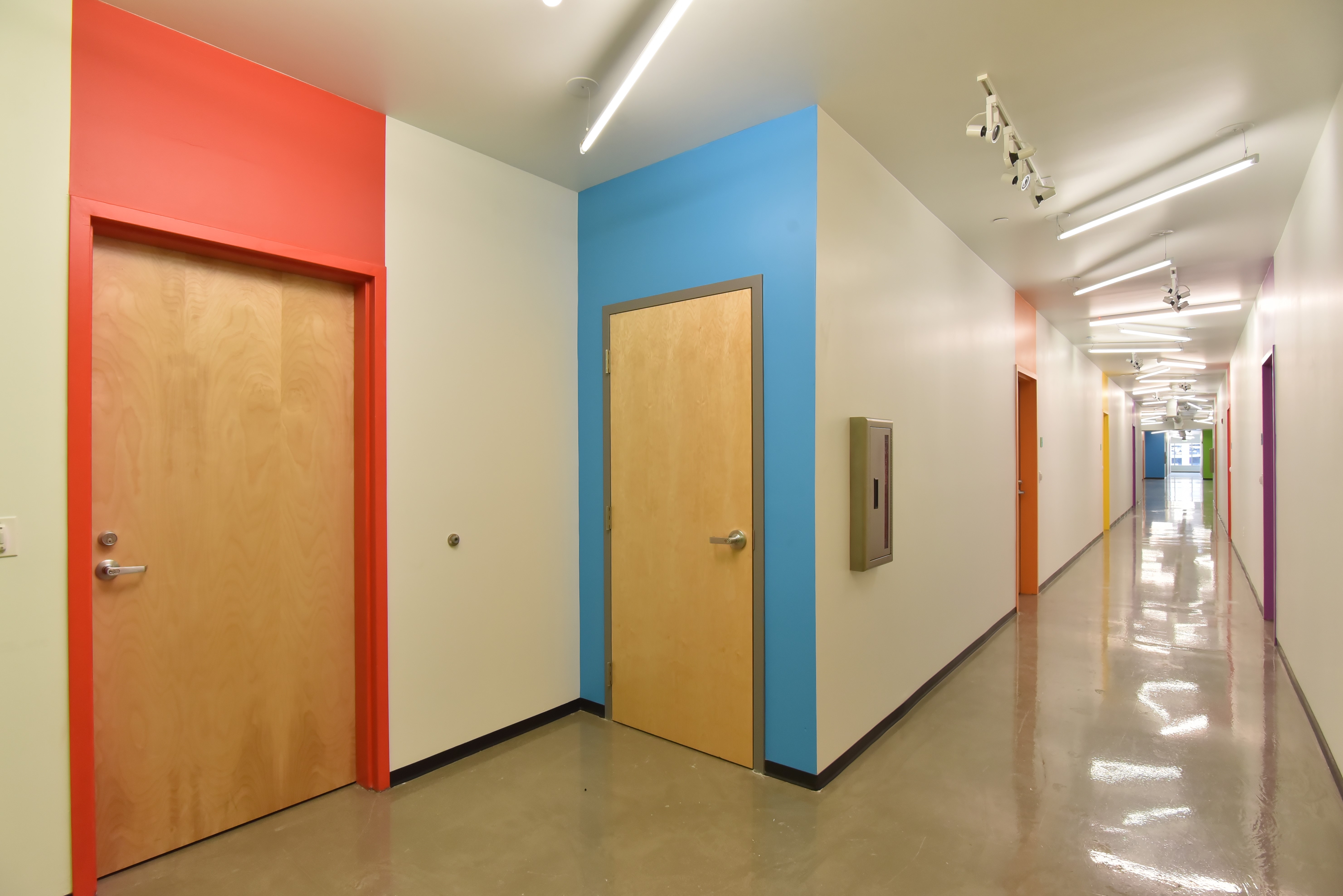 Award of Merit: Gold Nugget Awards
Artspace collaborated closely with the Texas Department of Housing and Community Affairs on this project, and in 2017, the project received a Gold Nugget Award of Merit. It also achieved a LEED Silver certification for energy efficiency, solidifying its status as a Modern Landmark. The Leadership in Energy and Environmental Design (LEED) system, the most widely used green building rating system in the world, played a pivotal role in this achievement.
HHL said they learned from a good client like Artspace, that simple, smart planning and design decisions help building occupants enjoy being in and around their dwelling space. In this case, collaboration turned a "cool" building into a great home for creative individuals.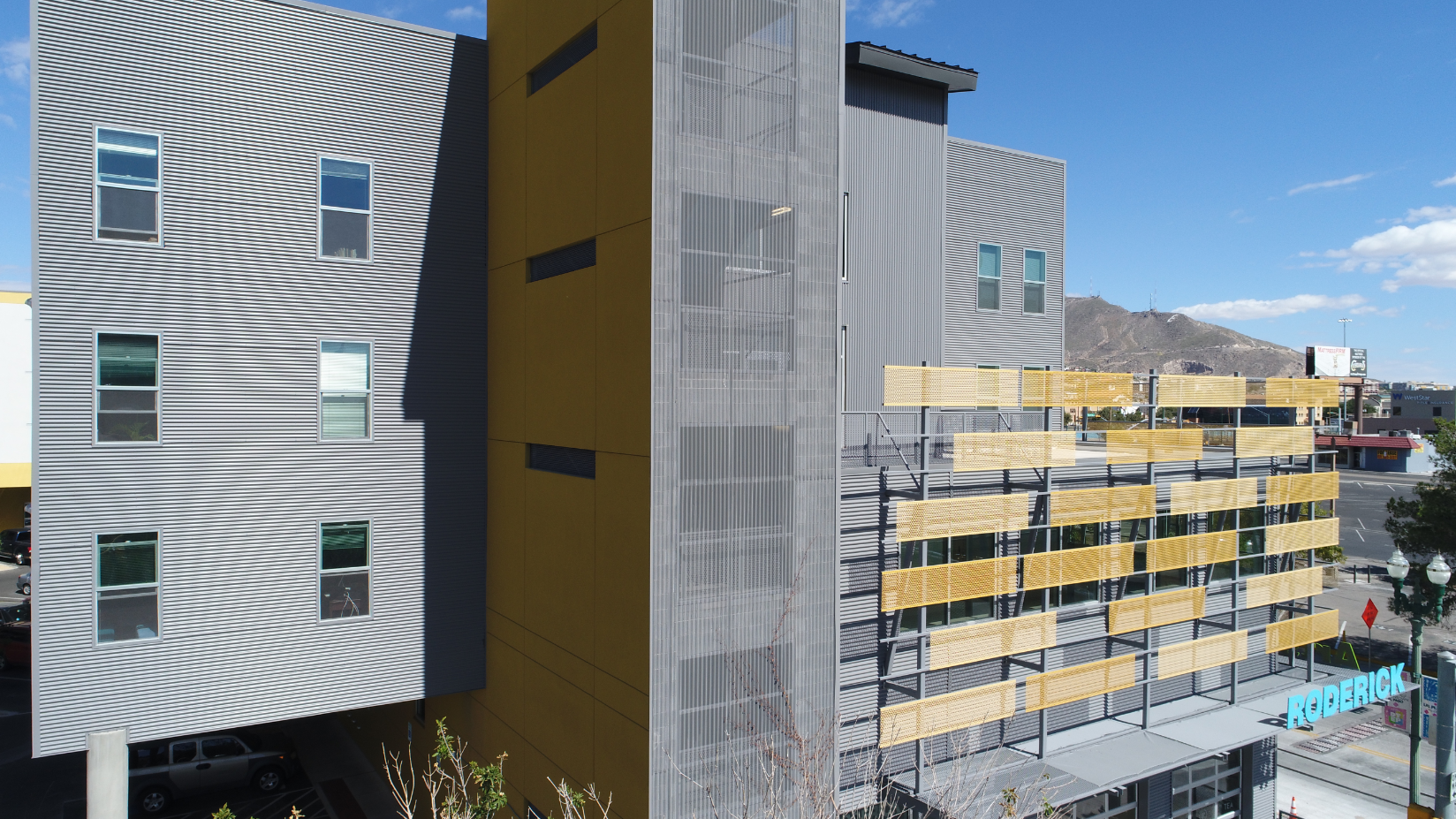 Project Info:
Milgard Series Used: Style Line Series
Architect: HHL Architects
Location: El Paso, Texas
source:https://www.milgard.com/blog